Are you ready to Make A Difference?
We believe in marketing, we believe in entrepreneurship, and we believe small businesses are the lifeblood of our communities. If you have that spirit and you believe in helping small businesses grow, we're looking for you!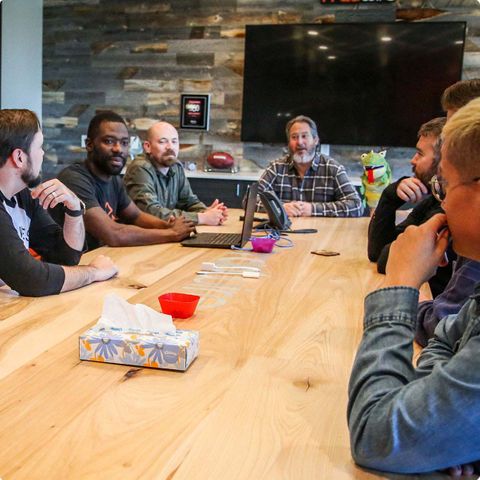 About Madwire®
Madwire® is a technology company that provides business management and marketing software and services for SMBs and franchises. Madwire's platform enables small and medium businesses to do everything from building a website, to accepting payments, managing leads and customers, appointments, online reviews, social media, business listings, content marketing, multi-channel digital advertising campaigns and more.

Marketing
Marketing experts use their skills across multiple disciplines to craft winning marketing strategies for their clients

Sales
Sales professionals consult with small businesses on their needs and how we can partner with them on their road to success

Product
The product team is responsible for the technology our 20,000 small business customers use on a daily basis

Creative
There is beauty in art and our Creative team are experts at revealing that beauty to the world through design, development, and multimedia

Support
Our Support team is responsible for onboarding, training, education, and setting clients up for success for their entire lifecycle.

Operations
No business can function without a team of experts behind the scenes keeping everything running smoothly on all levels!
Make a Difference in your
3,600+ Reviews • 4.6+ Rating • 15,000 Active Clients